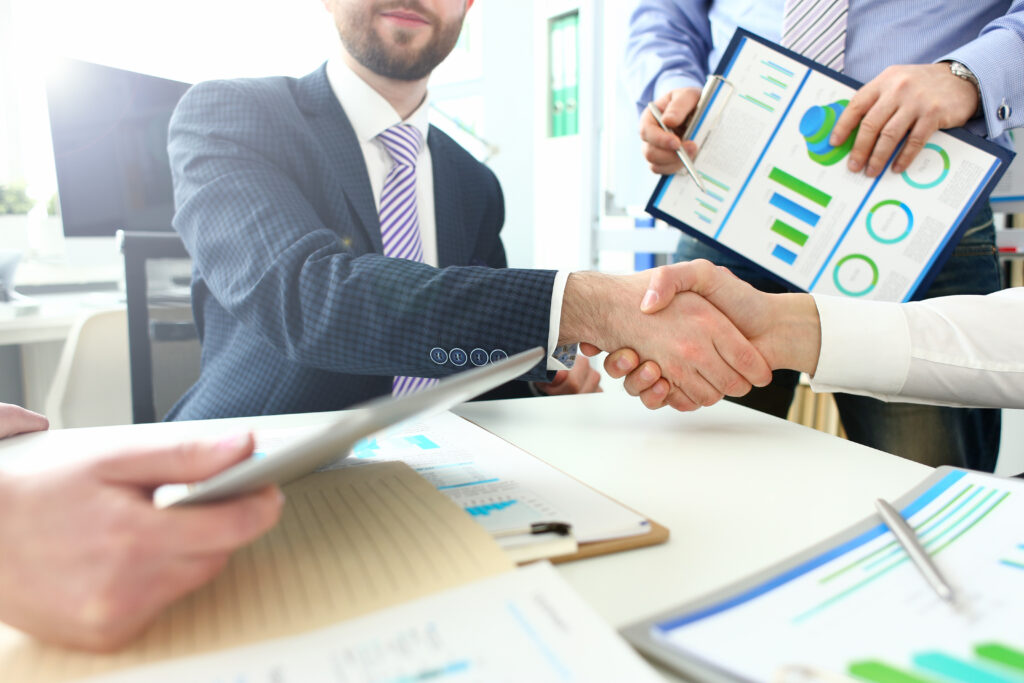 Introducing You to Local Partners
Business Matching for Business Promotion in the Market
.
IDG actively provides business matching services in Thailand and other ASEAN countries to help your business expansion. This service can be tailored to your specific needs, but the agenda for this service is to identify high potential partners in the region. We will help you find prospective candidates for the purposes of distribution, strategic alliance, procurement, M&A, or licensing and franchising and arrange appointments.
Looking for the right partner in a foreign country can be like looking for a needle in a haystack. Through our well-connected business networks and partners in Southeast Asia, IDG can connect you with the highest potential partners to save your time and cost. There is no more need to spend so much energy on business matching, you can just leave it to us.
Utilizing Our Business Network in ASEAN
IDG's Business Matching Advantages
.
Service Flow
From Company Introduction to Partnership Suggestions
.
Step 1
Understanding Your Needs and Details
For B2B business, we will collect and assess information from you regarding your business needs in the target market, your ideal partners and customers, and your internationalization strategy.
Step 2
Developing a Business Proposal
Once the business matching objective is clearly defined, we will create  a business matching proposal with the list of activities and tasks we will execute in the local market on your behalf (as your representative).
Step 3
Liaise with Most Appropriate Partners
A mixture of online and offline activities may be utilized in order to generate, classify, and evaluate your potential partners and/or customers in the local market. 
*Pricing depends on extensiveness, character, and number of activities
Step 4
Introducing You to the Potential Partners
Once you have selected the potential candidates for your business, we will act on your behalf to audit and negotiate with them according to your requirements. We can also organize events such as meet-ups and company visits as needed.
Step 5
Assistance on Initializing Collaboration
Further, we can assist you in drafting and validating the type of business collaboration and legal agreement in order to optimize your business opportunity and minimize legal risks that you may encounter.